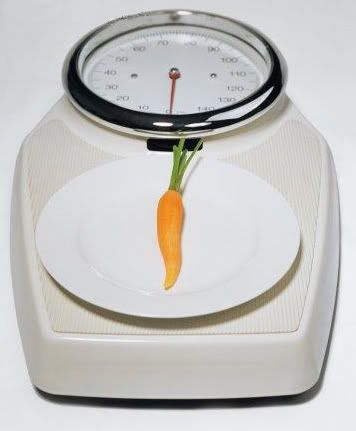 Well, as promised I am going to keep you posted about my Weight Watchers experience. I am hoping that keeping this weekly journal enhances my choice making, and keeps me on the right track to a healthier me!
The beauty of this program is it promotes healthier eating. I find that when I start eating more vegetables & whole grains, I feel better. I look better. I have more energy. I chose to do the flex plan, as I HAVE to keep count of what I am eating and proportions. Keeping track and going to meetings is what makes this work for my mindset. They have a core plan that allows you to eat any of the foods on the core list freely. That is like sticking out a bowl of food for me... GRAZING! I am going to choose foods from the core plan mostly, but keep track of the points in addition. That way I have the flexibility to have things that aren't on the list, like Vodka, (ooo and CHOCOLATE!) occasionally.
And now for the beef of the entire process. In this corner weighing in
five pounds lighter
, Its the Memsahib! Man that feels good! Yea me!
I celebrated by having a subway sandwich and a diet beverage! I am NOT going back. I have quit smoking. I am eating healthy. I blame it all on this damn sunny, beautiful people, living close to the beach having to wear a bathing suit, wanting to feel a healthier me environment! Damn southern California paradise. tee hee!
anyway, its just the first week. keep your links fresh for next weeks measuring down (its all a choice).